英文
Our English curriculum is designed to help students develop a strong foundation in all four strands of Language Arts: Speaking, Listening, Reading and Writing. All the strands are integrated and given equal priority throughout the year. Students are supported to speak and communicate confidently, clearly, fluently, coherently and co-operatively in English. They further develop their English skills as active listeners through participation in class and group activities. In the area of reading, we focus on understanding, fluency and expression. We also teach reading strategies to our students in order to help them understand thoroughly. In addition, students are supported and encouraged to become confident and independent writers who participate in authentic writing experiences that are integrated across the curriculum.
As there are students from different nationalities and cultural backgrounds who possess diverse English-learning abilities in our school, planning a suitable curriculum is always challenging. Consequently, our English teachers have sought advice from different resource departments such as members of the Education Bureau and linguistic professors from universities in order to design a suitable English curriculum to cater to students' needs.
We all understand that raising English proficiency is always strongly related to reading, thus encouraging students to read and to learn is a must for us. Therefore, we have introduced different reading programmes and resources including the English Reading Programme, the Classroom Reading Shelf, the Classroom English Reading Corner, the School Library, the Reading Corner in the hall and the On-line Reading Scheme, these initiatives provide abundant interesting and appealing reading materials for the students.
In addition, our parents have also contributed to the English learning process by running the 'Reading MaMa Program'. In cooperation with the school library, we invite parents to join the 'Parent Child Reading at Home Scheme' and keep a reading record of the child.
Besides the above activities, our school has also organized some events or themes which are specially designed for our Non-Chinese Speaking students. For example:
DTS
Our school has joined Development of Text Sets (DTS) since 2016 to 17 academic year. We have implemented this project in Primary 5 classes. Students work on different themes and research various topics using print and online material. Each unit lasts for several weeks during which students research, gather and organize information in written format. This project provides students with opportunities to dig deeper into a topic and broaden their horizons. It also equips students with different reading and writing techniques as well as collaboration and teamwork skills.
PEEGS
Our school has joined Grant Scheme on Promoting Effective English Language Learning in Primary Schools which is launched by the Education Bureau in the 2017/18 school year. The scheme has allowed our school to develop school-based English enhancement measures to further promote effective English language learning for our KS1 students. Our school has focused on 2 areas of development: 1. Enriching the English language environment in our school through conducting more English language activities and 2. Promoting reading across the curriculum. The implementation plan is attached. Please click on the link to see more details.
The Space Town Literacy Programme (Space town)
Our school has joined Space Town for KS1. This programme aims to develop students' learning skills, metacognitive skills, and cultivate self-directed learning techniques in our students. It also includes aspects such as e-learning and self-evaluation tool. The programme caters for learner diversity too as students are given books to read which are appropriate for their individual reading level.
Primary Literacy Programme-Reading and writing
Our school was chosen to join the Primary Literacy Programme-Reading and writing (PLP-R/W) from among many competing primary schools. It is very encouraging and gratifying to our English team that the Education Bureau is putting so much effort to promote English teaching these recent years.
The Advisory Teacher Team from the NET Section works closely with our English teachers and the NETs to develop specific teaching materials to enhance our students' English literacy proficiency in the areas of reading and writing. Our school is looking forward to the progress of this project to strengthen our students' English learning competence.
Drama in Education
There's no doubt that Drama is a powerful tool in developing dynamic learning and building interest. So to bring the elements of drama into regular English lessons, we introduced drama training as a cross-curricular activity. It is exciting to see our students so keen on all the performances. They have also received many awards in various performances and drama festivals.
Cross-curricular Activities
A varied range of amusing and interactive activities are organized to enrich students' learning experience in English.
On-campus Activities
The wide range of English-language activities conducted at the school include: Drama, Readers' Theatre, English Day Camp, English Variety Show, English Reporter, English Fun Day, Multi-Cultural Day, Life-Wide Learning Day, Seasonal Activities and Dictionary Competition.
Off-campus Activities
Our active participation in the following activities greatly enhanced the English language learning opportunities of our students.
The Hong Kong Schools Speech Festival, The Hong Kong Students Open Speech Competition (Storytelling), The Drama Festival, The Hong Kong and Southern China Schools English Writings Contest and The NESTA Primary Debating Competition and The Calligraphy Competition.
All these activities help build our students' confidence and develop their teamwork skills.
English as a universal language is our first step to learn about the world and the first move towards success.
1920 English Department

1. Ms Kong

KD1, YL2

2. Miss Wong

SA1, WK3

3. Ms Lee

LT1, HL3

4. Mr Lau

YN1, CM2

5. Ms Ho

LW2, HY5

6. Miss Tai

CL2, TH4

7. Ms Kwong

CT3,YC4,TK5

8. Ms Yim

YW3, YN6

9. Mr Kenta

LC4, CP6

10. Mr Luis

CP6, P.6 School-based Reading and Writing Curriculum

11. Mr Hafiz

MH4, LC6

12. Ms Lam

LY5,LH6

13. Ms June

CL5

14. Mr Trevor

LT1,YN1,CM2,PEEGS

15. Ms Satya

Space Town P.1-2

16. Ms Harpreet

Space Town P.3

17. Mr Nicolas

MH4, YN6

18. Miss Alice

YL2

19. Mr Nic J

SA1,CL2,LW2,

PEEGS

20. Mr Daniel

KD1

21. Karishma

Space Town P.1-2
1. Learning and teaching
Primary 1 students are eager to answer questions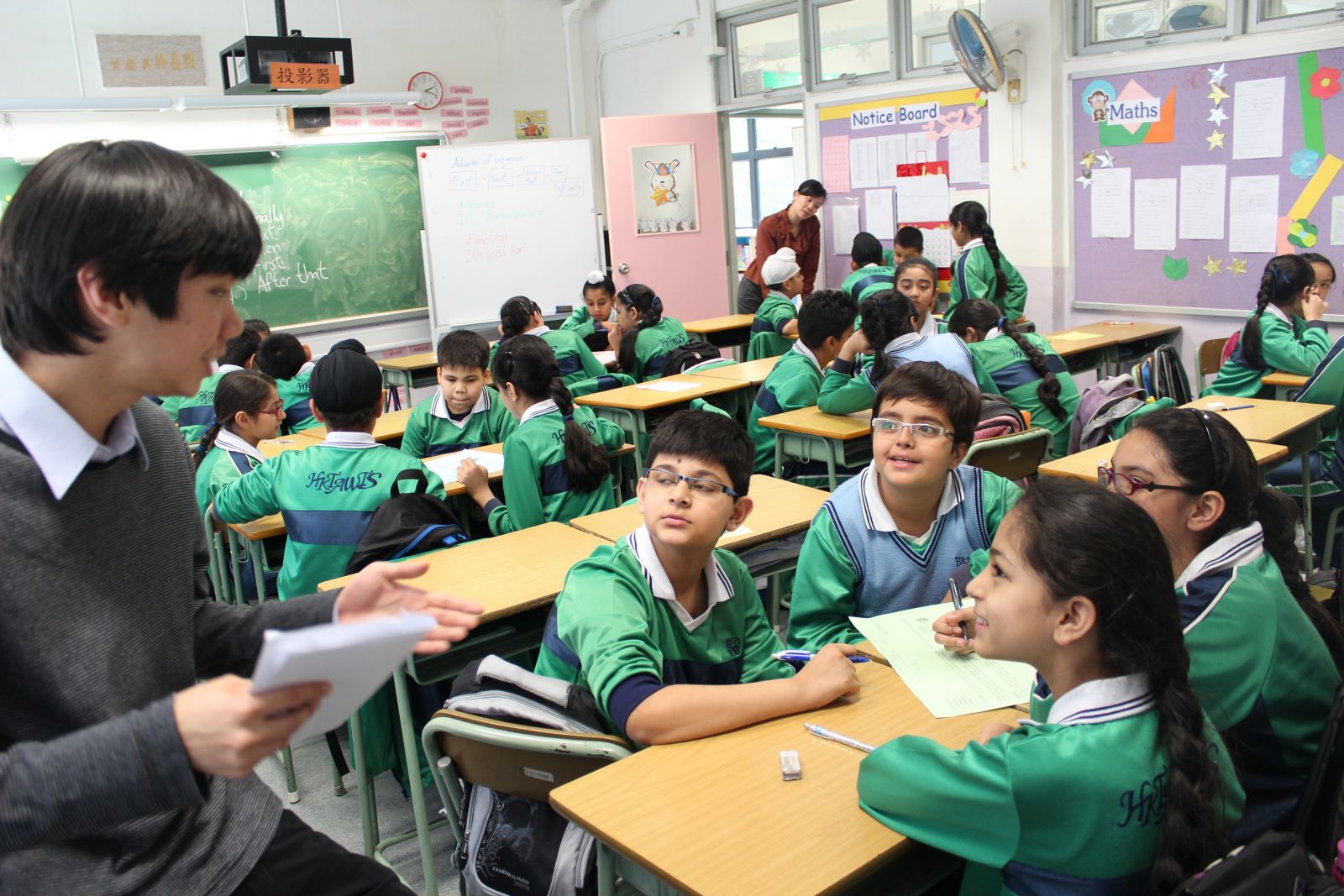 Primary 6 students during a group discussion during English lesson
Making use of information technology in English language learning
Students and an English teacher presenting topic of interest
All smiles during buddy reading
Little MCs: Presentation by students
during morning assembly
Champions at 4
th
NESTA Primary Debating Competition
Winner of merit award in the finals of Create My Smart Storybook Contest
We are delighted to announce that two of our students, Avinash from WY2 and Josh from HC6, have won merit awards in the finals of Create My Smart Storybook Contest. This competition was joined by students from Hong Kong, Macau and Guangdong.
Avinash and Josh have stood out among eighty thousand contestants from ninety schools, and we are really proud of their achievement.
You can now watch their award-winning works from the school's website.
Guess the riddle: students working out the riddles at Halloween activity
Meet the Santa: students happily interacting with Santa on Christmas party
Dressed up for Cultural Day
Enjoying English songs during recess time at Wun Tsuen Café
We are the members of the Drama Team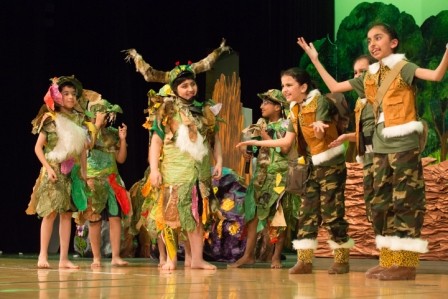 Drama in Education: we not only entertain but also help you brush up your English
Our principal sharing her views on future school development
Former Advisory Teacher from the EDB Net Section being interviewed
Mr Ross, the school NET, happily answering the students' tough questions
School Cricket Team captain being interviewed for Wun Tsuen Post
Wun Tsuen Post ~ With the guidance of the English Panel Chair and the English teachers, P.6 students are able to compose their own newspaper.
Mr Hafiz and his team conduct English interviews for the Wun Tsuen Post.
Blog writing
Students share their ideas on a range of topics through blogs.
3. Media
Through our parents and teachers' continuous support, the HKTA Wun Tsuen School English Debate Team won the championship round of the 4th NESTA Debate Competition, which was held on 20th May, 2015 (Wednesday). Our students competed with the debate team from the Ying Wa Primary School. The adjudicators gave wonderful comments to our debate team members. YC5's Rableen received 'The Best Speaker' award.
The Young Post of the South China Morning Post also reported on the team's successful performance! Congratulations to all the members of the Debate Team for this great achievement.
The excellent speeches of our Debate Team members can be found on our school website.
Professional Development: English teachers having a discussing with the Advisory Teacher from the EDB NET
Useful Link